Intro
You will find many incubators or startup programs which are trying to find next very profitable venture like a facebook, google ,amazon , apple , microsoft etc. But you will find very less supporting the causes of environment, sustainable development etc. Decentralized Impact Incubator is one of the best hackathon for same. The former though provide some great services and technology they also leaves earth with more carbon footprint, pollution,plastic and unsustainable development.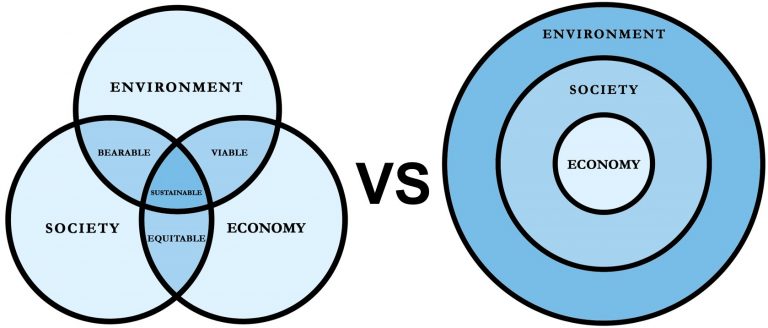 So if you are one of those who actually want to do something great for the environment and mother nature and have an idea and some knowledge about blockchain and related technology but don't have capital, guidance or a team you can participate in this best hackathon with big prize.
It is one of the best hackathon with big prize in blockchain space for having a long lasting social impacts. So if your dream was to become a Sociopreneur or use development and coding skills for welfare of society.
This is the opportunity to shine. You will find many like minded developers , entrepreneurs, enthusiast competing for winning the 10k USD prize .
Hackathon Category
There are 3 categories and you can choose to work on any of them
Prize
10k USD in each category. 7.5k to winner ,2.5 K USD to runner up.
Important Dates for Hackathon
Hackathon has already started from 18th Feb 2020 and will run till 31st March 2020. Don't miss the opportunity , there is still a lot of time left to hack and buidl something awesome which the future generations will be proud of you.
A judging period will start from 1st April to 15th April and Winners will be announced by earth day 22nd April 2020.
How to participate
Time needed: 5 minutes.
How to participate in Decentralized impact incubator hackathon
Signup to Gitcoin

Signup for a new account in Gitcoin and if you already have account just sign in. You will need a Github account to sign in Gitcoin. In case you don't have an account in Github just make one.

Go to Explore Hackathons

Click on products on main menu and you will see explore hackathon link inside Hackathons sub menu click on that.

Join Decentralized impact incubator hackathon

You will find a list of hackathons , search for decentralized impact incubator and click on join.

You did it

You will reach to onboarding page and after that everything is self explanotary, apply and compete to win the prize of 10k USD
Conclusion
In the race of luxuries, rapid development and capitalistic profit we have sidelined environment , income inequality , sustainable development. This hackathon is a great way to change our future for good and make a positive impact on society using blockchain technology. If you are a developer with any skill level or a entrepreneur or just a hobbyist or an enthusiast , you must join this wonderful hackathon. So what you are buidling , tell me in comments below.
Faq
What is decentralized impact incubator?
Decentralized impact incubator hackathon is a virtual hackathon conducted online on Gitcoin Platform by BSIC ( Blockchain for social impact).
What is Gitcoin ?
Gitcoin is an open source platform using ethereum blockchain for some key functionalities to connect opensource developers with work and opportunities and to create sustainable open source funding mechanism.
What is a Virtual Hackathon ?
It's a hackathone conducted remotely instead of a physical event location. You can join it from comfort of your home, make online teams and colloborate and compete for the hackathon. The advancement in computer and internet technology has made online colloboration easier.